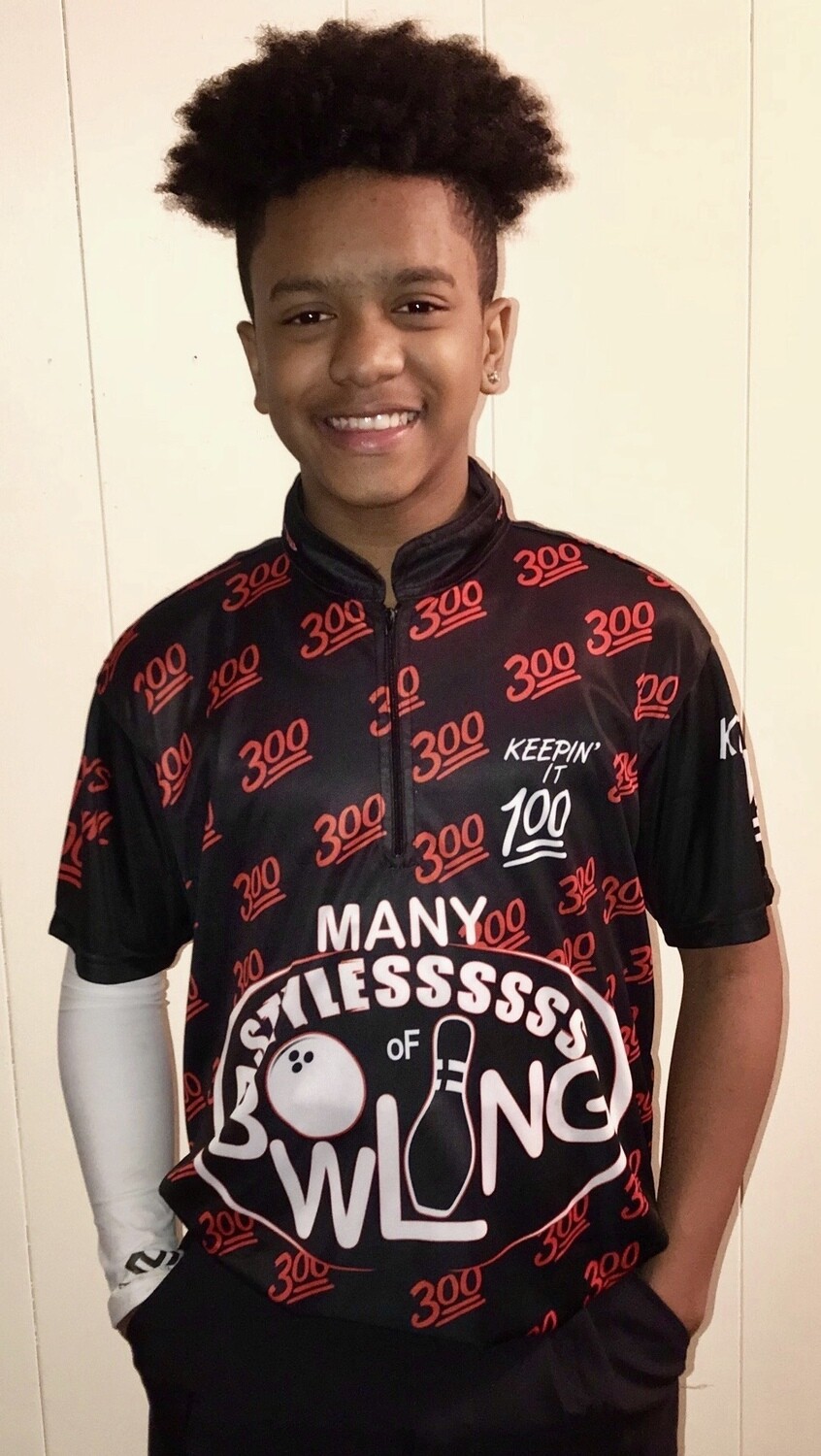 300 STYLE (Keepin' it 100) Black Background Red 300s
300
Product Details
Everything is added into the cost. Priority U.S. Shipping, Name on the back and your choice of what collar you would like. You can choose different collars. Our default is the 1/4 zip up collar. You can also choose from V-neck, Round Neck, or 3 button up Polo. Jerseys usually takes 4-6 weeks on average for you to receive it after we verify your size and mock up. You can also pay extra for express if you needed your jersey in two weeks and if you needed your jersey in one week.

This design, you are able to change the background colors and the 300 colors. Get creative to your liking.
This is my inspirational jersey. Even if you have never bowled a 300, I would like you to shoot your first 300 in this jersey. It's called Keepin' it 100, because We always want to bowl 300. If you shoot your first 300 while wearing this jersey in competition, with video and league or tournament sheet as proof, you will win a very special prize from Many Styles of Bowling. When you purchase this jersey let me know in the notes that you have never bowled a 300 yet and you will be able to receive the prize for your accomplishment.
This will be the most soft, quality and durable jersey you will find in the market. You are also able to customize to your favorite color combination.

All jerseys are 100% Polyester, Moisture wicking, custom dye sublimated. They will not fade or shrink. The best way for longer use is to line dry.

Save this product for later